Chronic Condition Management for Seniors
As you age, it's common to develop chronic conditions such as high blood pressure, diabetes, and heart disease. Whether it's through medication, therapy, or lifestyle changes, there are many ways to manage chronic conditions as you age – and it's never too late to start.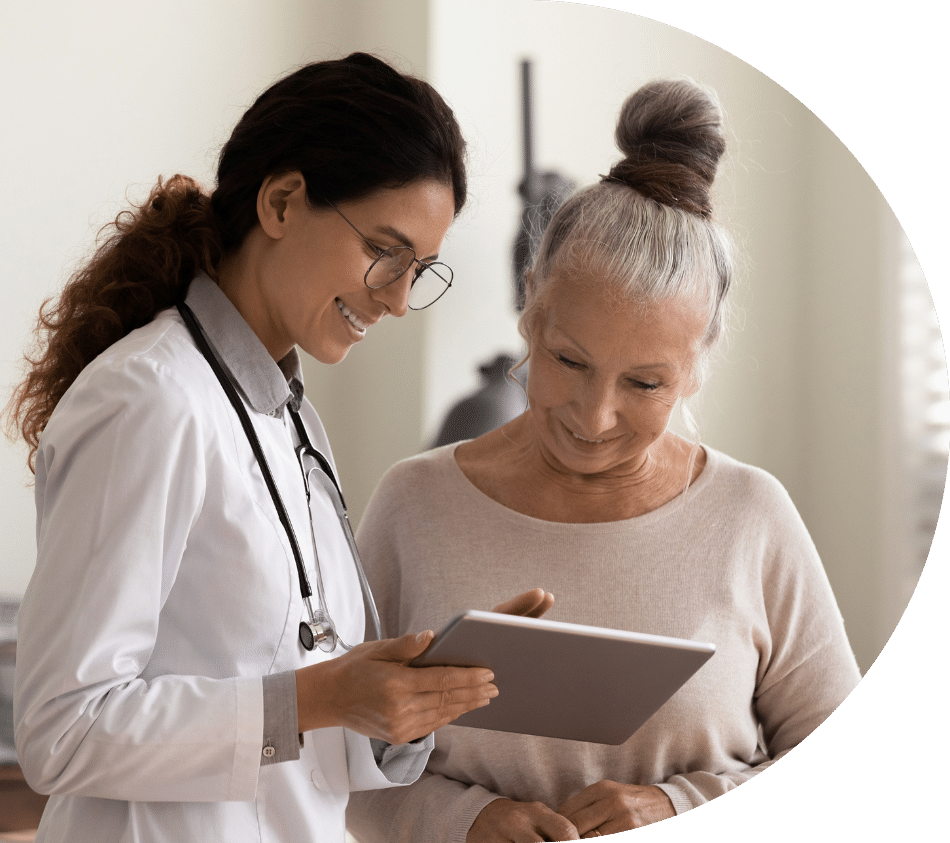 Your Partner in Managing Chronic Conditions
What Is Chronic Condition Management?
Managing a
chronic health condition
can be scary and overwhelming. There may be various medications, appointments, and therapies to keep track of, as well as ongoing questions or concerns that require an expert's attention. Chronic condition management in
healthcare for seniors
is a way of providing comprehensive care and support that follows your progress over time. It involves your care team working together to create an individualized plan tailored to your unique needs, goals, and lifestyle. Once the plan is in place, your team can manage your care across different providers and facilities, coordinate with hospitals and pharmacies, manage your medications, offer 24/7 access to support, provide education about your conditions and medications, and connect you to community resources.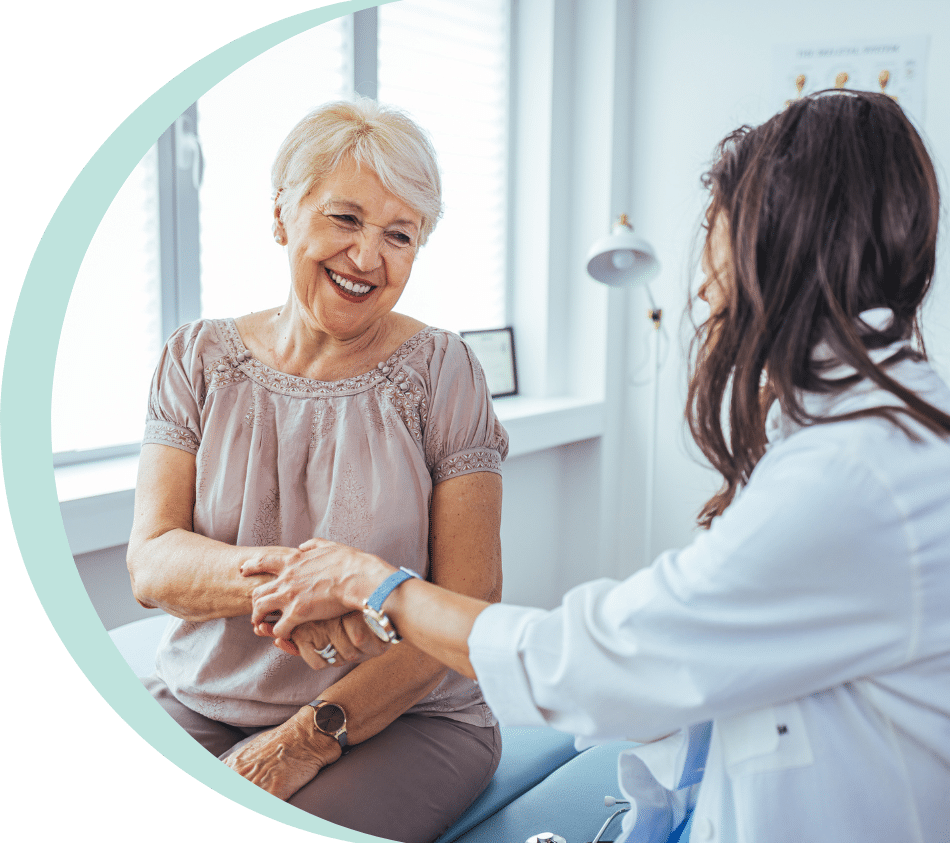 Treating the Whole You, Not Just Your Condition
Our Approach to Chronic Condition Management
We believe in taking a holistic approach to chronic condition management. Our goal is to provide a coordinated system of care that addresses all aspects of your health, including physical, mental, emotional, and social well-being. Through our
senior primary care
program, you and your care team will work together to create a plan that includes assessing current medical conditions, identifying potential risks or complications, recommending lifestyle changes, and developing strategies to ensure your condition is managed effectively. Your chronic condition management plan may include many of the following services:
Chronic pain management

Coordination of care with other healthcare providers
Cognitive and memory assessment
Medication management, including prescription management and medication reconciliation
Self management - knowing who to call and when
Caregiver support & education
In-home support, as needed
Nutritional counseling
Lifestyle change recommendations
Referrals to advanced care specialists
Routine wellness visits and physicals
Understanding Chronic Condition Management
Common Patient Questions
As a new or returning patient, we understand that you may have questions regarding chronic condition management. Keep reading to get the answers to many frequently asked questions.
What is a chronic condition?
Under Medicare, a chronic condition is defined as a medical condition that meets the following criteria:
It is expected to last at least 12 months or until the end of the patient's life
It poses a significant impact on the patient's quality of life
It requires ongoing medical attention and management
It may result in functional decline or complications if left untreated or improperly managed.
If you think you may have a chronic disease or condition, speak with your primary care doctor or reach out to a Greater Good Health provider to discuss your symptoms, determine your diagnosis, and put together a comprehensive treatment plan.
Does Medicare cover chronic condition management?
Yes, Medicare does cover chronic condition management services for beneficiaries with two or more chronic conditions. Traditional
senior Medicare
plans cover at least 20 minutes per month of dedicated chronic care services, which may include a personalized care plan, medication management, coordination of care among providers, and access to round-the-clock emergency care. As a patient, you may be responsible for copayments, coinsurance, and deductibles, depending on your specific plan.
Does Medicare Advantage cover chronic care management?
The benefits for chronic care management may differ between traditional Medicare and Medicare Advantage plans. Under traditional Medicare, beneficiaries with two or more chronic conditions are eligible for chronic condition management services. In contrast, Medicare Advantage plans may offer additional benefits beyond traditional Medicare, including more comprehensive chronic condition management services. These services may vary depending on the specific Medicare Advantage plan, but may include care coordination, disease management, and wellness programs. The patient may be required to use providers within the plan's network and may have different out-of-pocket costs compared to traditional Medicare. It's essential to review the details of your Medicare or Medicare Advantage plan to understand what chronic condition management services are covered and any associated costs. Your Greater Good Health Patient Liaison can help advise you on your coverage and ensure you are making the most of your benefits. We also offer free, comprehensive benefits assessments to help you better understand your insurance coverage.
Real Experiences
Hear From Our Patients Managing Chronic Conditions
Don't just take it from us. Hear what our communities have to say about their experience with chronic condition management at Greater Good Health.
I was blessed to have a Greater Good clinician in my home today. She was so professional and knowledgeable and went above and beyond what I normally experience. I'm sure I'm not the only patient whom she has impacted and I thank you.
Take Back Control of Your Health
Get Support For Your Chronic Condition Today
Our chronic care management services are designed to provide personalized attention and support to help you better manage your conditions and improve your health outcomes. From developing a comprehensive care plan to coordinating care across providers, our team of healthcare providers is dedicated to helping you achieve your health goals. Contact us today to learn more about our chronic condition management services and how we can help you live a healthier, more fulfilling life.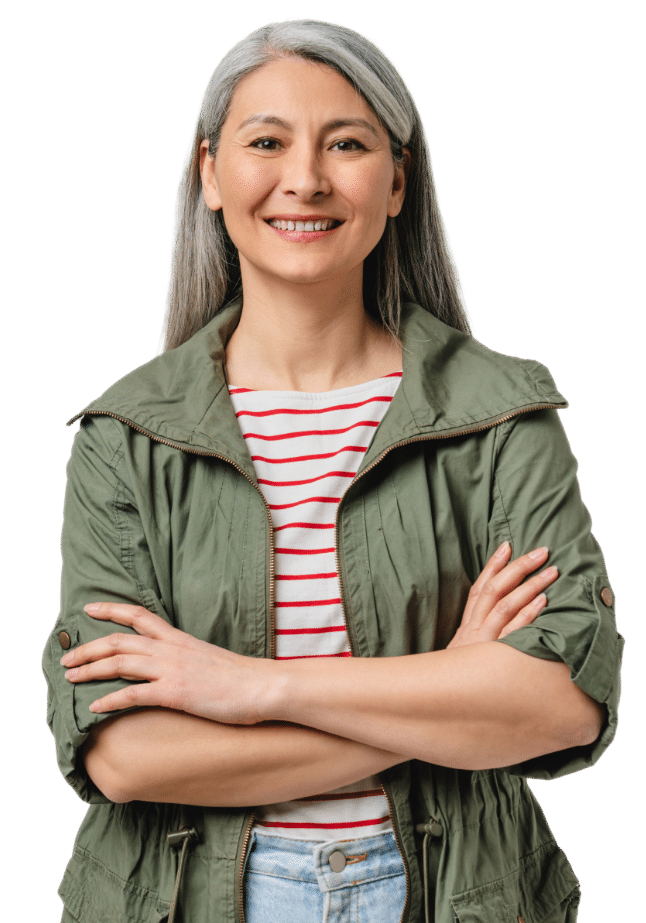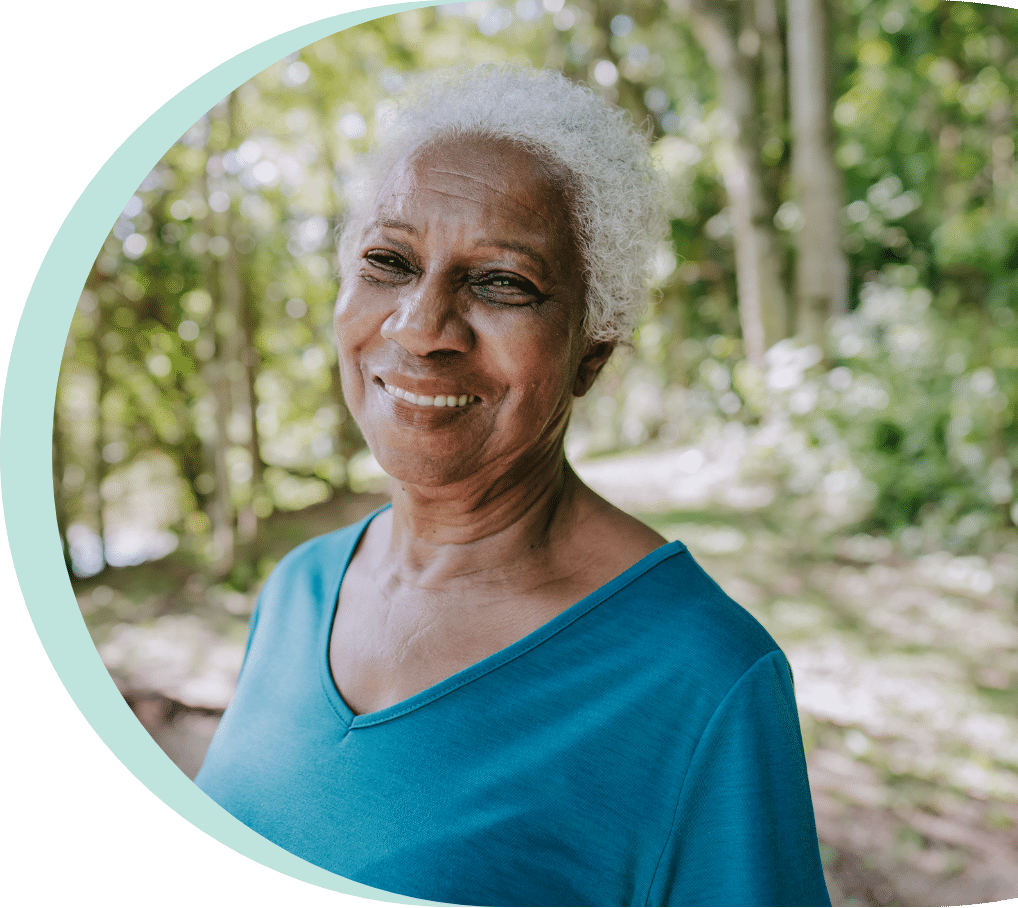 Prefer That We Contact You?
Share your information below and a member of our team will be in touch soon. We look forward to speaking with you!